UV print on aluminium Dibond
The UV digital print on aluminium Dibond (double bond), signed and numbered, is a print process executed directly on an aluminium sheet, which is formedd by two panels bond around an inner layer that provide a total thickness of 4 mm to the support.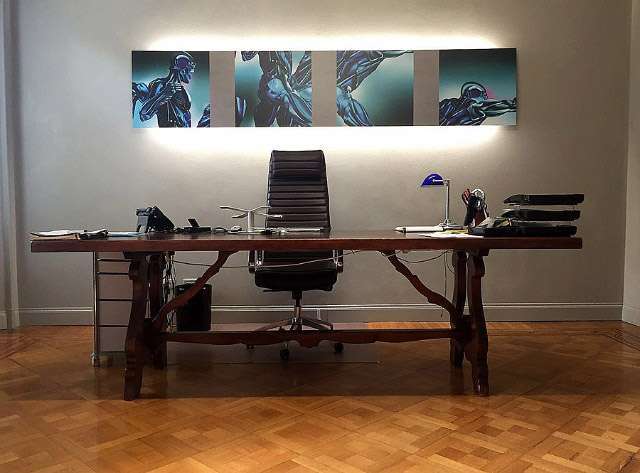 The panel does not require framing because the UV print is water and light resistant.
The weight of the panel is about 4 Kg per square/meter, so for instance a panel of 240 cm by 120 cm weights about 10 Kg.
A few aluminium artworks have been complemented by integrating LED lights applied across the sides of the panels, adding a sleek sharp contemporary look.
Limited Editions Giclee print
The Giclee print is executed on 300 mg fine art paper with 3 cm bleed white matte.
It's signed and numbered and is the ideal medium for framing the artwork with a white elegant natural wood standard museum frame.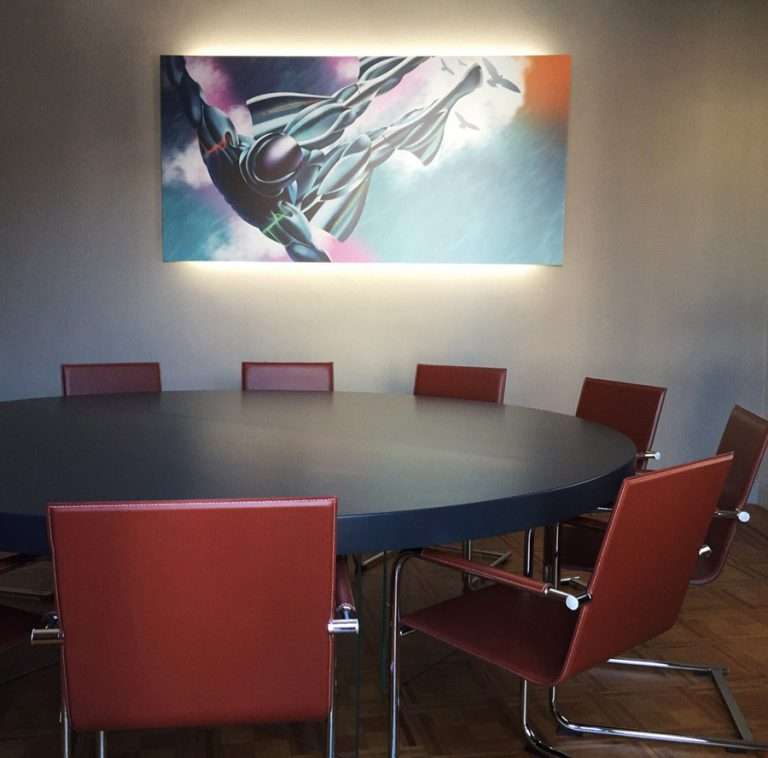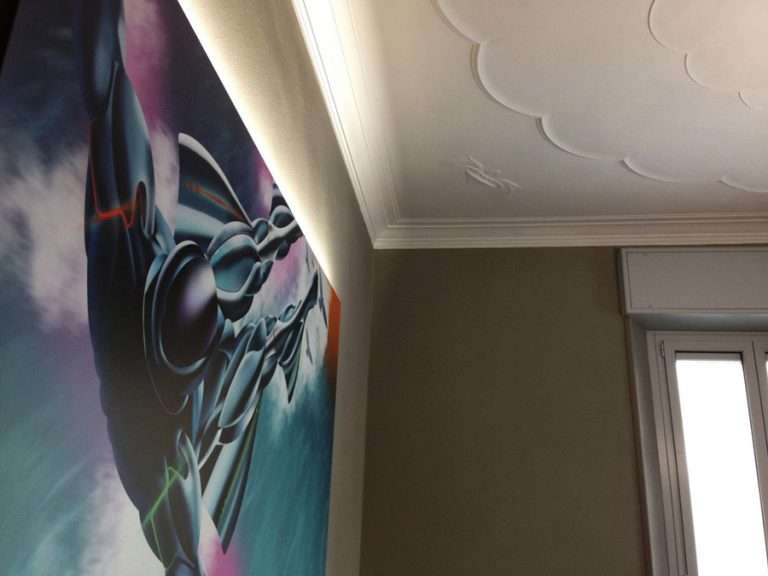 It is also possible to adapt specific requirements for print sizes and finishing features, in order to match the architectural layout of the space.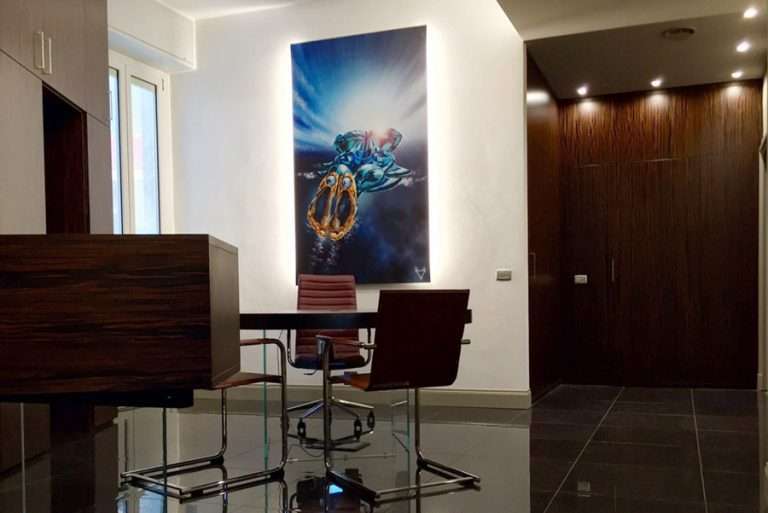 To request information or enquiries please fill the following FORM.